Book now

II World War Attractions
The tunnels were dug during II World War as shelter for German South-Eastern Europe headquarters. Today they look just the same as they were more than 70 years ago.
Digging began in May of 1942 under command of General Alexander Löhr. Works were not finished before 1944, after a year and a half, when two teams met in the middle of Čajkino Brdo, digging from both ends simultaneously. There are seven rooms in the tunnel. Another arm of the tunnel is still unfinished.
Villa Turkulović, today Villa Partizanka, is connected via above mentioned tunnel wirh Crkveno Brdo and former German headquarters. The Villa is also famous for being site where Operation Knight's Move (Rösselsprung) was conceived with aim to capture Marshal Josip Broz Tito and destroy the partizan headquarters, support facilities and co-located Allied military missions.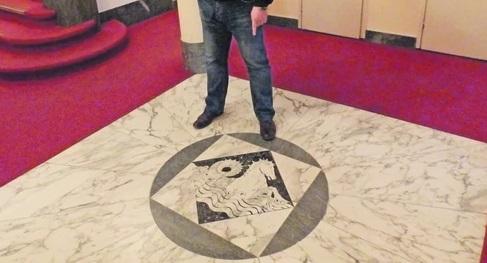 Villa's pavement still has a mosaic showing seahorse, symbol of Vrnjacka Banja. Whole operation was named after that mosaic.
Originial owner of the villa, dentist Miroslava Turkulović, made in Vrnjacka Banja replica of her house in Belgrade. Her family embellished floors with motifs that reminded them of sea and water.
About 900 parachutists from various SS military units started to descend on Drvar on May 25th. However, the operation Knights' Move failed. Tito managed to narrowly escape them, along with members of Russian and British Allied mission.

(Text and photos: Nenad Božović)
---
Newsletter signup
Be first to know about our promo offers.