Book now

About Vrnjačka Banja
Vrnjačka Banja is known as the queen of land tourism with the long tradition of over 150 years. Besides the wide tourism range, it offers the first five-star hotel in this region, Tonanti hotel.

Vrnjacka Banja is the biggest and, by many accounts, the most beautiful, most celebrated and most popular spa town (banja) in Serbia. It is tourist location of a first degree with seven mineral springs, mild continental climate and numerous cultural, sports, entertaining and "green" offers.
Vrnjacka Banja is located at 217 meters above sea level, between Goc mountain and Zapadna Morava river.
It is situated 200 km south of Belgrade, close to Trstenik (11km), Kraljevo (25km) and Krusevac (37), medieval monasteries Žiča, Studenica and Ljubostinja; not far from Vrnjačka Banja is Roman fortress Jerinin Grad, Goč mountain, part of Kopaonik - the highest Serbian mountain that you can get to in 2h ride from Banja.
Climate of Vrnjacka Banja is mildly continental. Summers are moderately hot, and winters are moderately cold, without frost.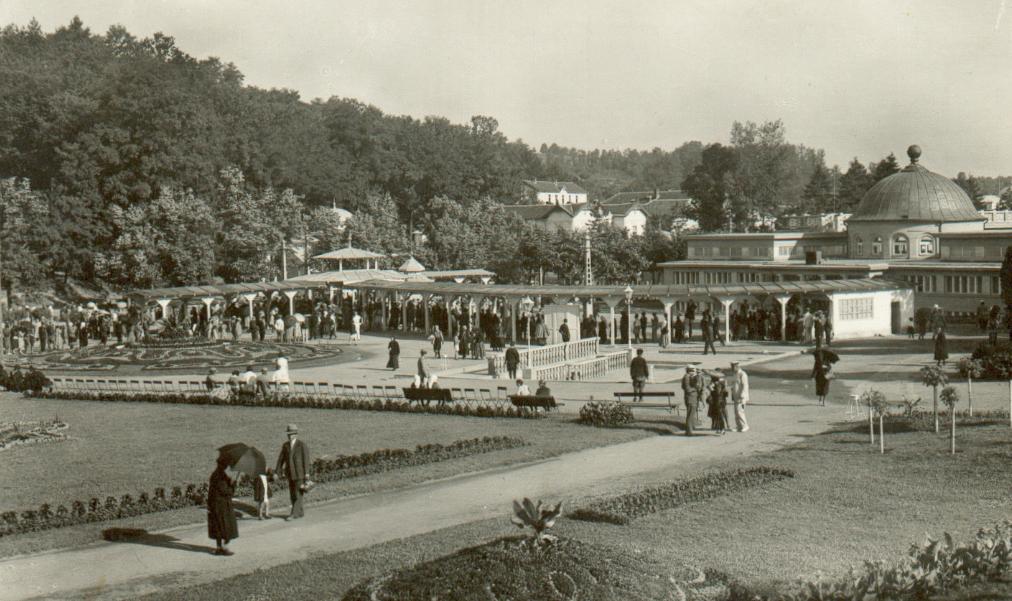 History of exploiting mineral springs is Vrnjacka Banja dates back to Celtic Scordisces. It was well documentated that Roman troops used balneotherapy - one of the witnesses is Fons Romanus (Roman Spring) excavated in 1924.
One of main turning points for Vrnjacka Banja's develpoment was beginning of 19th centrury when Prince Miloš Obrenović invited Czech baron and geologist Zigmund Herder in Serbia, who gave Vrnjačka Banja's mineral waters the highest marks and in his report compared their quality with famous Karlovy Vary spa.
Banja became trendy place for gathering of people from high society: military, financial, politic, culture circles. Many dignitaries had their villas built there leaving architectural mark which is, still, one of Banja's most distinctive embellishments.

First inn was built here in 1885 and first modern hotel in 1906.
In 1935 Banja was the most visited tourist place in Yugoslavia. The Largest visit was during eighties with 220,000 visitors and 2 million stay overs.
Thanks to many new hotels of the highest category and growing number of contents, events and amenities, Vrnjačka Banja is on its way to reach and even surpass its golden ages.
More about famous guests of Vrnjacka Banja through history can be found here.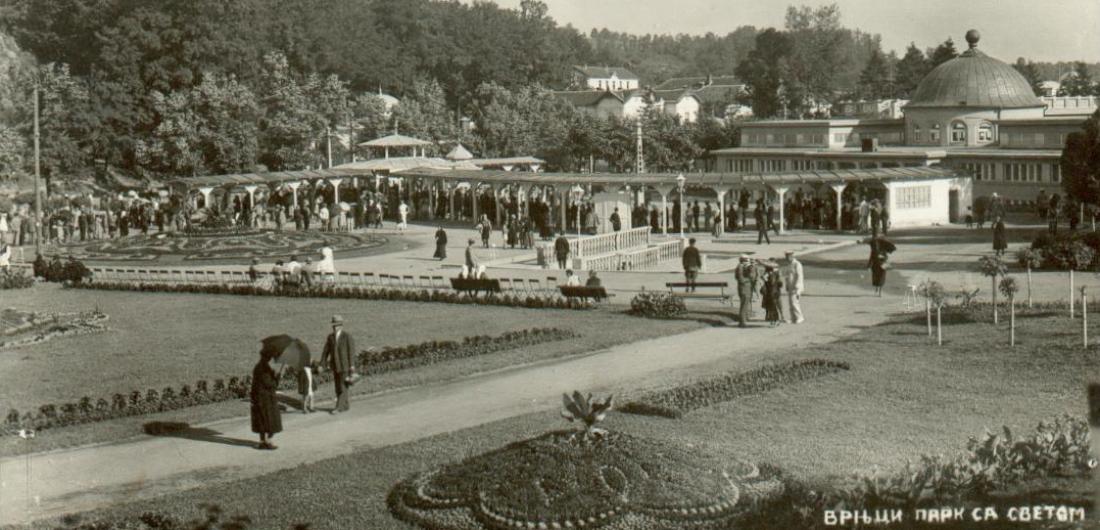 Well known already from the Roman and Visantic times, this touristic destination is famousfor its numerous historical facilities and mineral water springs. This spa has myriads of cold and hot springs that are above all being used for medical purposes. For many years already this destination has been developing and adjusting to the needs of the contrmporary turists.
Currently, beside the medical purposes, Vrnjačka Banja is a famous touristic destination with a lot of additional contents that fulfill the expectations of tourists. It includes different types of accommodation in hotels, boarding houses and apartment complexes. Vrnjačka Banja has high category hotels, that is the abovementioned Tonanti hotel, Slatina hotel that belongs to the category A hotels, Fontana hotel, Zepter hotel and Pegaz Holiday Resort. Each of the aforementioned hotels offers not only the accommodation but also numerous additional contents and facilities for relaxing.
Some of the hotel amenities are modern wellness centers with indoor and outdoor pools, mineral water pools, fitness centers, fieldtrips to the historical and cultural landmarks, mountain Goč, Maglič fortress, Kozik and Jerina's city, as well as excellent local vineries and destileries etc. Religious tourism is one of the oldest forms of touristic journeys , and on this day it represents a very important branch of tourism.
Vrnjačka Banja is especially interesting since during their staying tourists can book a tour of some of the nearby monasteries, for example Žiča monastery, Ljubostinja and Studenica. One of the fundamental landmarks is Belimarković castle, the country house of the general Jovan Belimarković, king's deputy during the reign of king Aleksandar Obrenović. The castle has been declared cultural property of paramount importance and it now includes the homeland museum. Moreover, a special touristic attraction of Vrnjačka Banja is the famous 'Bridge of Love', that hides an interesting love story between a teacher named Nada and the officer Relja. No matter what your wishes are, if it is a Wellness relax or a longer holiday with your family, Vrnjačka Banja is the right choice for you.
In addition, one of the things that Vrnjačka Banja can offer is the most developed branch in this area and that is congress tourism. Tonanti Hotel, besides the vacation offers the posibility to organize a seminar, conference and business meeting. Its hotel facilities include conference rooms with modern equipment of the highest standard for any type of business meetings. So far, trust has been shown by many global and domestic companies, embassies and athletes. In addition to having important sport figures originate from Vrnjačka Banja, this spatook big part in the development of sports tourism.
The number of sport teams choosing Vrnjačka Banja for the sports practices is constantly increasing, including junior selection as well as first team selection. What took a big part in this increase is the excellent choice of accommodation units, sport and leisure fields, sports hall Vlade Divac, favorable climate, hyperbaric chamber and the proximity of mountain Goč. The constant visit of many famous athlethes like Novak Dokovic, Red Star football team and many others are the best proof of the quality that Vrnjacka Banja has to offer to the sport tourism. Vrnjacka Banja is a great choice for resting and relaxing of guests with different interests which cover group visits, as well as the individual ones. Apart from the famous Vrnjacki park, Mineral springs and historical landmarks, the whole touristic season in Vrnjacka Banja is filled with cultural events, and the most significant are International Carnival of Vrnjacka Banja, Love Fest, Film Script Festival, Clasical Music Festival, Bata Stojković Memorial Days.
For all fans of active vacation, there is an Adventure park that offers many sport and leisure activities, for example quad tours through the woods of mountain Goc, hiking tours, archery, biking, and skiing school for kids and adults during winter times. Also, you can have a see the beauty of Vrnjacka Banja from a completely different angle. All tourist and nature lovers, can enjoy an interesting offer in the Aero club 'Trstenik' in the form of panoramic sightseeing of the town and its surroundings. As the leader of Serbian tourism Vrnjacka Banja, with numerous content and constant investment in new projects, Vrnjacka Banja is an ideal destination. Staring with the summer season of 2021 tourists can expect a new touristic infrastructure, parks, pedestrican zones, numerous accommodation units and restaurants and additional content of mountain Goc, as well as the culture content.
Besides the wide offer of indoor and outdoor pools, starting from July 2021 guests will enjoy the Aqua park spreading on over 3 hectares. Moreover, starting from next year all shopping and movie fans can will be able to walk through the new shopping mall in the town centre, built with a model from the famous Belgrade shopping centers, Usce and Delta city. What will be one of the most famous touristic attractions is the built of gondolas that will transport passangers from the centre to the peak of mountin Goc. During the ride the passagers will enjoy the magnificent panoramic view after which they will spend the day on the ski track. In addition, the town has a plan to open the tunnel below the Church hill for visitors. This tunnel used to be the German shelter during the World War II during the next summer season. All the abovementioned presents all the excellent content Vrnjacka Banja has to offer and that follows modern and contemporary trends in the tourism field. New infrastructure, upcoming content and constant investment shows that Vrnjacka Banja is the latest wellness, congress and sport and leisure destination perfect for resting and relaxing in Serbia.
Newsletter signup
Be first to know about our promo offers.