Book now

Parks
Central park is regulated in French and English style. Austrian architect and engineer Franz Winter made the first plan (blueprint) for this park in 1893.
Today's park is 2 km long and Central park's area is over 23 ha.
Vrnjacka Banja's Central Park is under constant reconstruction and upgrading and that's why it is one of the most regulated parks in Serbia. It consists of linden trees, oaks, wild chestnuts, ash trees, plane trees, maples, black pines, firs, rare exotic species: Canadian, Yezo and prickly spruces, weeping willow, Japanese cherry etc. The oldest tree in the park is the black pine 35 meters tall, 1.2 metres in diameter, and more than 300 years old.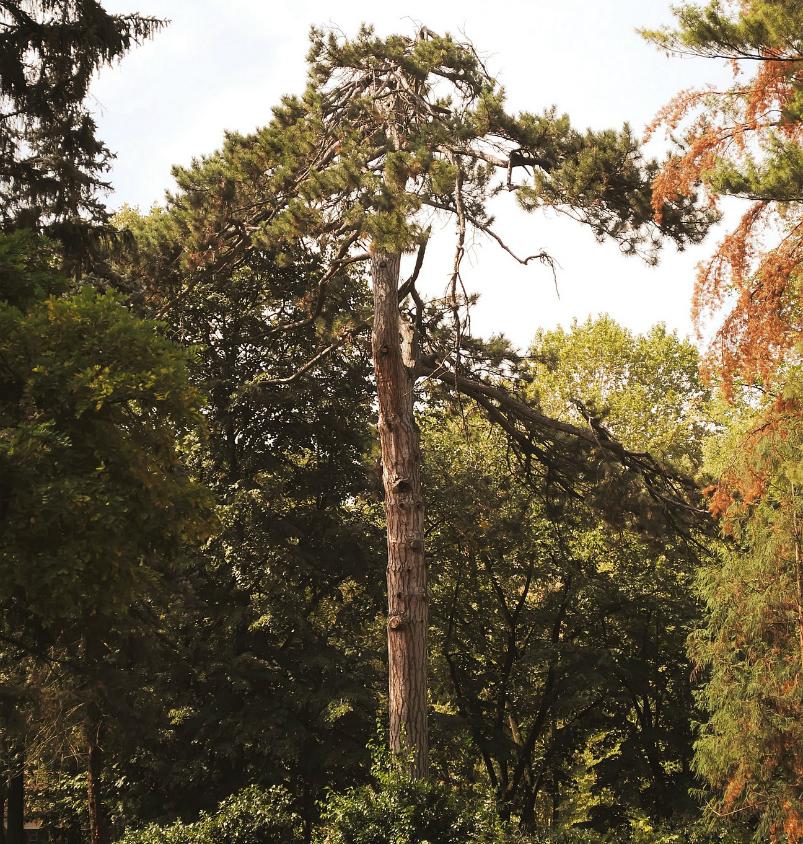 The park is decorated with floral roundels and floral mosaics with inscribed messages. In those roundels you shall find various tropical grass, peralgonium, tagetes, begonias... floral area covers 1630 sqm. Some leaves and shrubs are cut in geometrical forms (pyramids, domes, umbrellas) which cherishes influence of French baroque gardens.
Within Central Park there is Children's Park with many recreational equipment: see-saws, swings, slides... as well as artificial climbing rock.
There are Roman Spring, Music Pavillion, many drinking fountains as well as sculptures of Serbian and foreign artists created mostly during Sculpture in open Space symposium held in 1965.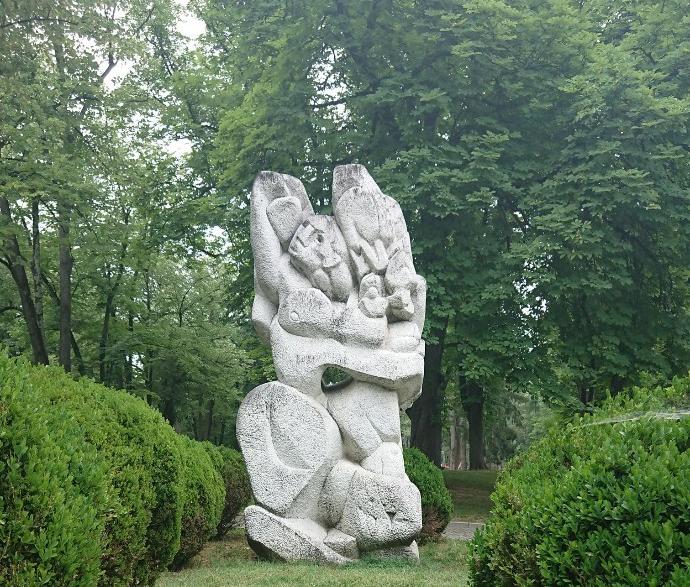 The most valuable work is Centaur by Russian sculptor Ernst Neizvestny, whose Stone Tears are also installed in the park.
Other notable works are Mermaid and Lady Butterfly by Polish artist Alina Szapocznikow.
However, the most popular sculpture in Vrnjacka Banja is Gochko, mascot of the city: sparrow with traditional peasant cap, shoes and costume. It was mascot of popular European TV show, Games without Frontiers, held in Vrnjacka Banja in 1990.
Japanese Garden is located 300 m from Central Park. It was open in 2011 and presents harmonic unity of living and inanimate nature: artificial lake, waterfall, wooden bridge, stone hiking trails, wooden cabin, night lamps. It is second Japanese Garden in Serbia (the other one is in Belgrade) but this in Vrnjacka Banja is larger: its area covers 3,000 sqm.
Lush vegetation fills Vrnjacka Banja's parks with stimulating smells and big shadows, that make it pleasant for walk.
Anyone who ever visited Vrnjacka Banja strolled through its park: the only Yugoslav Nobel-prize winner Ivo Andric, Russian writer Maksim Gorky, Serbian poet Desanka Maksimovic, famous actor Bata Stojkovic... they all rode through it on a horse carriage.
---
Newsletter signup
Be first to know about our promo offers.